What is passive ground gas protection?
PAGeoTechnical's passive ground gas protection system comprises a gas barrier membrane in combination with a ventilation system to dilute gas.
A range of gas barriers is available, and PAGeoTechnical will be pleased to recommend the appropriate specification. The system provides passive gas protection without the need for monitoring or mechanical equipment and so is ideal for small and medium industrial and commercial units. (BS8485 type B and C). For larger buildings, or those requiring additional protection, please ask for details of PAGeoTechnical active and supported systems.
PAGeoTechnical has developed a range of high quality products to provide both barrier and venting. Gas barrier can be supplied in preformed sections – especially useful to speed up installation on large sites.
One of the ground gas solutions from PAG.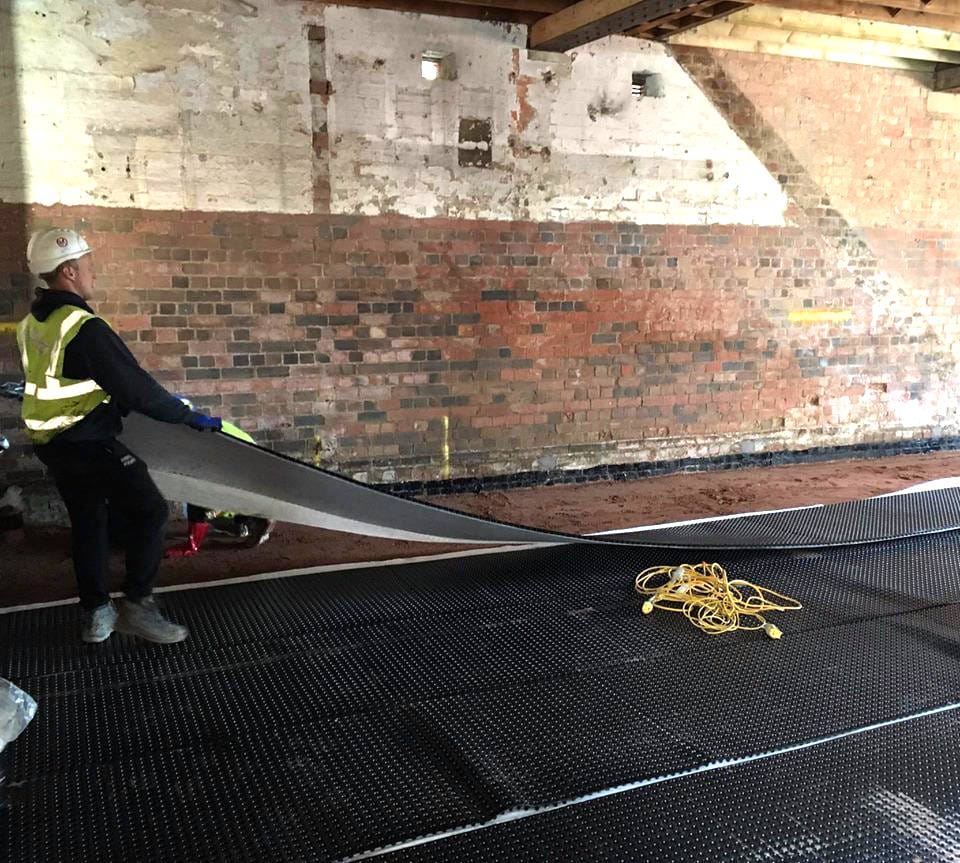 More about gas protection